TikTok for my business?
No, that's what I decided today. But "yes" for those of my clients who want to be in direct contact with the young target group.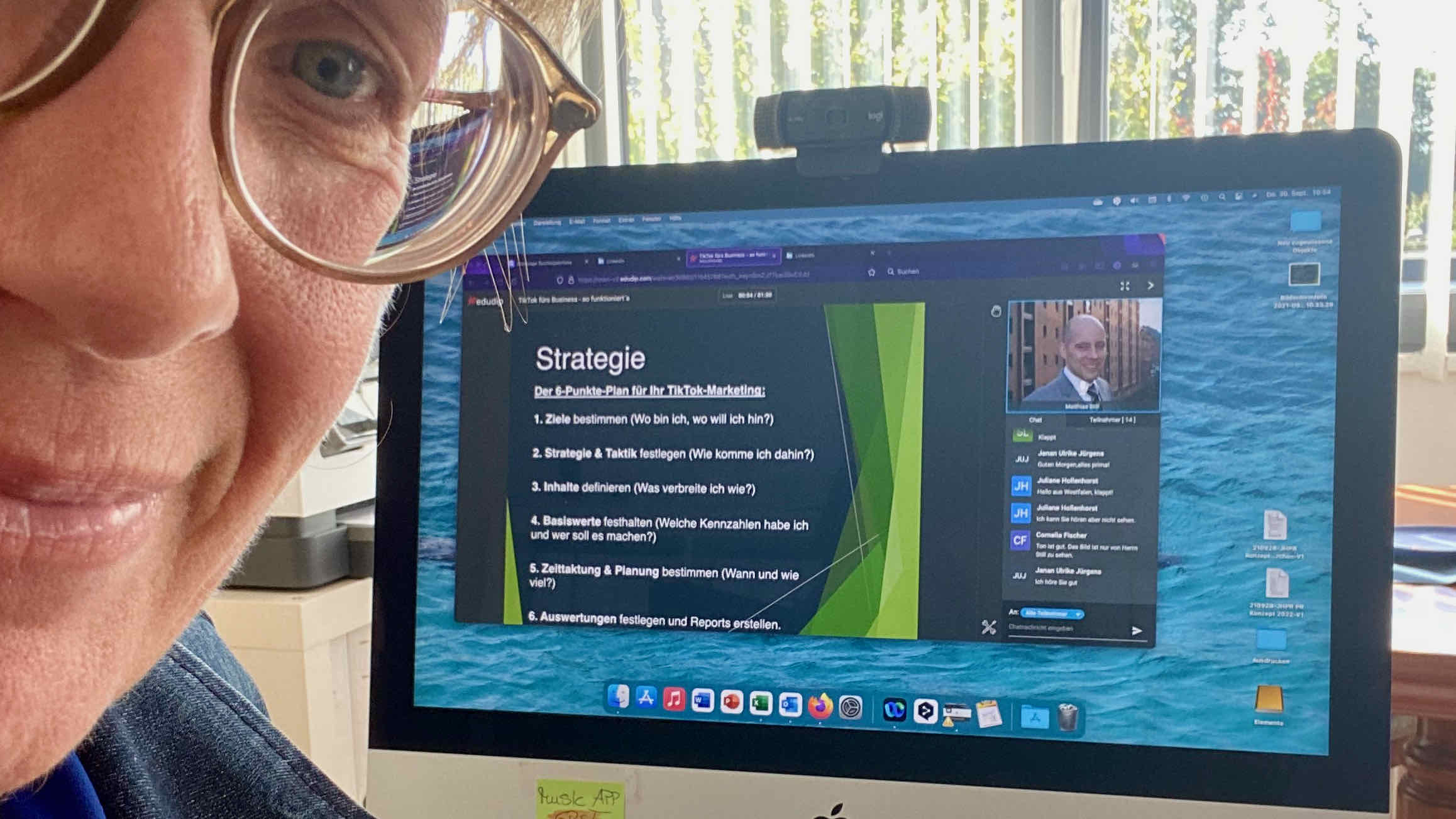 One billion users and an immense increase this year, these numbers speak for themselves.

Today I learned a lot about how to be successful on TikTok for your business in a webinar by Matthias Still and Andreas Schweizer on LinkedIn. Thanks for helpful insides, tips and tools.

A few recommendations I want to underline as a consultant:
You need a clear view of your target group.
You need a strategy.
You need time.
Content must always be unique - don't post the same thing on all channels.
And that doesn't just apply to TikTok, of course.

What I didn't know and almost scared me: The first three seconds are decisive. If the viewer is not fascinated then, he switches off. So a good story doesn't just have to be good, it also has to get straight to the point.

#makesense

PS: Maybe I'll start a TikTok channel for my cat Kalle. He's always doing funny things, and videos of animals are the 5th most popular content on the channel.